s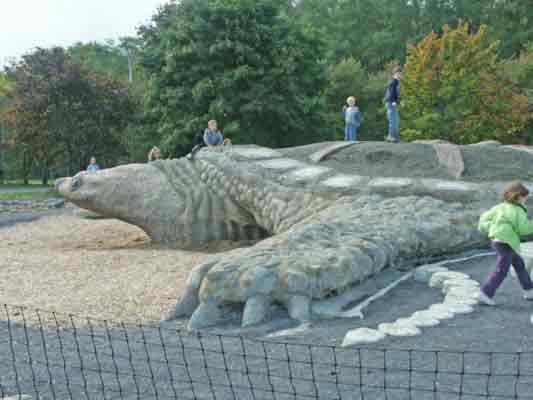 Snapping turtle sculpture in Ithaca, NY State, concrete and land sculpting by Bo Atkinson, ( 2005 photo, before planting). This is my biggest, completed concrete sculpture measuring 60ft or 20 meters in length. The kids named her Gaia. I sculpt in all sizes with both thick and thin walled as well as solid concrete. More sculpture pages are linked here.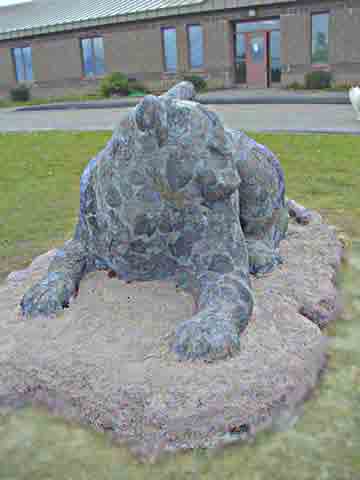 Maine Black Panther
Above: This was an on site sculpture i did for an elementary school "Down East". Built with styrofoam and reinforced, thin, concrete coating. Leaves were fossilized by the very young students, along with the assistance of the teachers. I have also devised a simple video system, to incorporate accurate outlines into sculpture.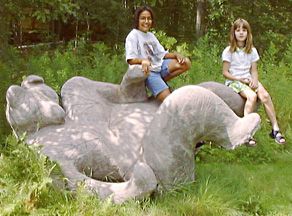 "Teddychair" which is a bear chair for the garden.
Next below will follow some older pictures of my garden studio.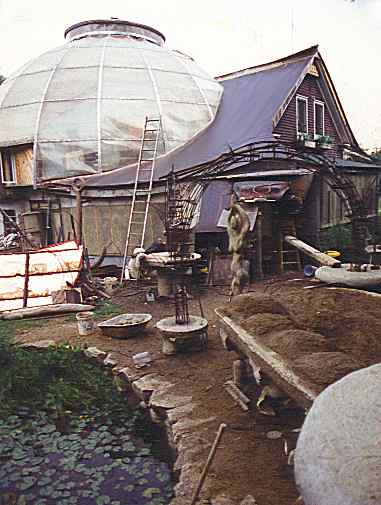 Above photo: Experimentation with a non linear and translucent roofing system, along with concrete sculpture production job in progress Picture above, was taken in 1993? before the arches were filled with concrete. My "molding boat" (to right), allows me to freeform patterns in the-- Concrete Metaphors. Fill with concrete and then cover for a damp cure, (important for concrete).Here is a longish article which describes my sand casting method..."Earth Molded Concrete: Artisan Secrets" I started concrete sculpting and ferrocement building in the 1970's.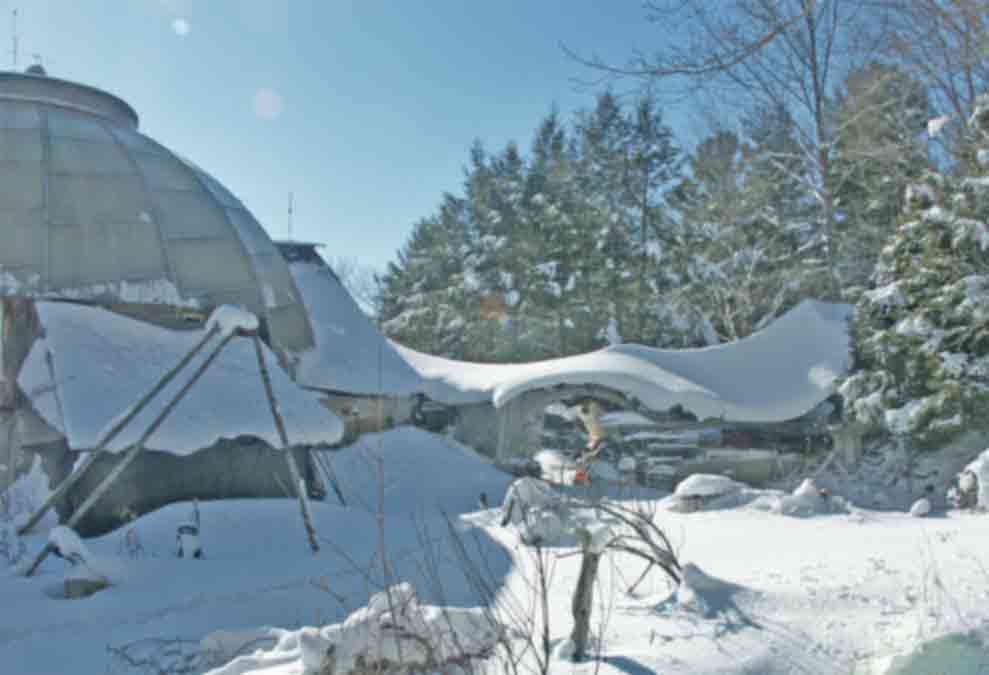 Above: Winter View
To build a symbol, hire a sculptor.
Bo: A fifth generation Atkinson in the USA working with earth and stone.
Note: These pages are placed in the public domain and are furnished "as is". The author assumes no responsibility for the use or misuse of the concepts in this series. All pertaining laws of life should be satisfied, in building or testing my concepts or descriptions, as are posted on my linked pages.