Apprentice with Bo Atkinson
Informal arrangements can be made where individuals can visit or work with me, Bo Atkinson. I'm usually involved with various kinds of projects from small to large, (from CAD to concrete). Have you found a page of interest on this site ? (http://harmoniouspalette.com-- Previous address: http://www.midcoast.com/~bo/ Would you like to work on a creative project and learn some skills represented? I offer coaching in multidisciplinary skills and living inspiration. Let me know what might interest you. Naturally as one person, my projects are limited to available opportunities. I have actually mastered living on very limited seasonal income, without inherited money and without connections. I'm fluent with various areas of material science, structure, tools and how to survive difficult conditions of life. If we can find a match of project interests, then we might plan on further arrangements.
Maine Black Panther Sculpture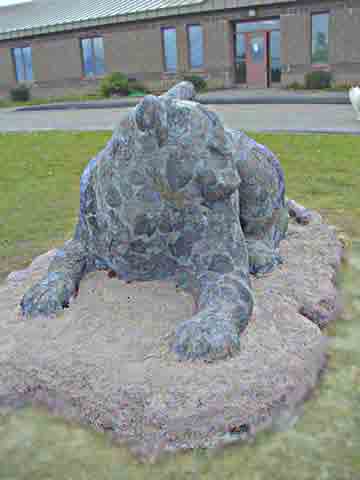 By me, in Alexander, Maine
Note well: Caution: All visitors to my home will pass at there own risk.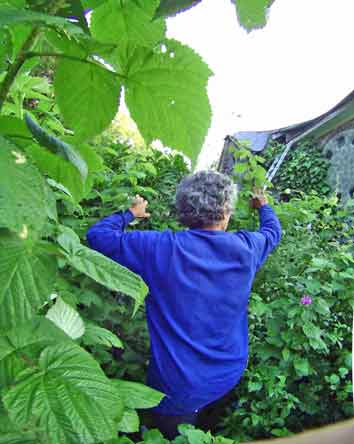 Very rustic conditions prevail here. Like my wife's wonderful wild perennial garden. Some of the herbs are scratchy, like tall raspberries and stinging nettle. My own creativity is a swim through all odds. We do not have any sort of liability insurance for visitors or apprentices. Apprentices must assume responsibility for themselves and a waiver must be signed to this effect.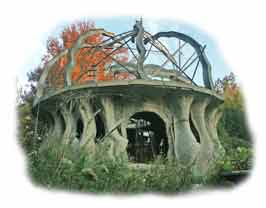 I have had individuals who wanted to work and learn a particular skill. I sometimes even hire apprentices for specific outside jobs. Some have enjoyed learning how to "emboss" real leaf fossils with cement or just make a birdbath. I have also heard from family vacationers where only one parent wanted to work with me... There are many activities of interests for families who are vacationing in Maine. That is not something I would get involved with, of course. Yet there is for example an art center, around the corner from me. All ages may find activities of interest there. Visit the Waterfall Arts web site for further information. Waterfall Arts is a formally structured institution. By contrast, my apprenticeship offering is highly customized and is not formalized. One objective is to coach an apprentice through labor. That is a possibility. Hiring labor is ordinarily more than i can afford, especially with so many laws that impede micro contracting, on informal bases between independent individuals. Simply: I suffer for my art and focus on what one person can accomplish while working alone. I share my "single-handed" tricks and tips for working as a "creative" or as a small contractor. Tips on means and methods are openly shared and discussed, including tips on cost savings! I do not offer accommodations on my small acreage of land. There are many local accommodations available in the area, which the apprentice would handle independently. In my travels, i have enjoyed living in my own car ;) I can offer electricity and water. Organic vegetables will be available for those who help with garden chores. Let me know of your particular interests. For temporary job seekers-- If exceptional productivity is demonstrated by an individual, I might be able to offer some pay if we are working on an outside, paying job. I do take various kinds jobs, but sadly, few of these involve highly inspired work. ( Most of these are very basic manual labor). I like to help creative people build their own creatively-aspected-homes. Of particular interest to me, would be building practical aspects linked here: "eyelid greenhouse" or perhaps building something like this particular monolithic concrete heater.
I also love to help with larger community-projects.
Peace on war! Harmonious explorations are important! Keep life interesting and wisely productive by exploring worthy dreams. Exercise creativity by modeling or sculpting something, anything, even small items. I can help you push through barriers or mental-blocks. Be brave. It would be not surprise me if our world is "quarantined" from a vast universe. Evolution of attitudes waits for humans to seek harmony with nature and to master self control. To evolve beyond perpetual war as an economic-control system. Our civilization must overcome parasitic tendencies, where insiders steel from outsiders, through savage economic models.
Summer 2009 Self-sufficient-ish Focus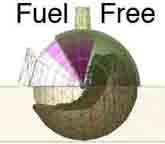 Winter is a great time to study structural 3d geometry with me! (Through computer-aided-design). My favorite software brand has just launched an easier to learn 3d design package: bonzai3d. I once tried 3dCoat and Zbrush, (these are largely developed for the computer-game character modeling industry-- However these softwares largely work like 3d airbrushes, for additive and subtractive sculpting via computers). This style of modeling in some ways emulates pumping concrete. Whereas, bonzai3d and formZ are oriented towards precise structural modeling and complex interrelationships within projects for the A&E world, (of architects and engineers). I also offer coaching with Photoshop -for-sole-proprietors. My focus with these is constructive-exploration, structural-visualization and also for do-it-yourself-promotion-&-productivity. I also help community-based projects.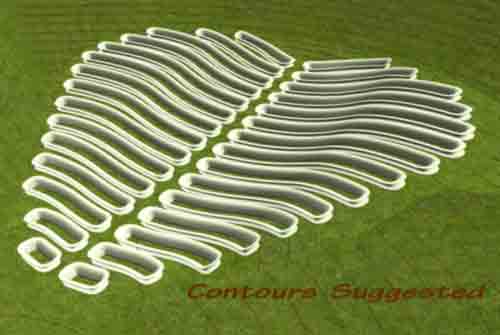 Sitting-planters will be added to my vegetable garden. Learn about or share organic gardening lore, (& sustainable, human nutrition). Learn to use flowing curves in harmonious design.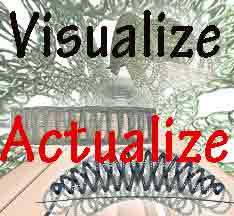 Bo's All-Pictorial Portfolio
Need Something Built?
Do you have a project that you want me to bid on? Please send me some details and I will attempt a reply. I welcome sketches, pictures, web links or preliminary ideas. I have offered very preliminary 3D CAD models, sometimes for free through email. Creative building is best understood visually. Just a quick start up model to understand what a potential client might want. When hired, I do try to do a clients work only as they direct. They could specify whether or not they would wish to have apprentices work on the project or whether they would prefer skilled sub-contractors, only. Where a client acts as a "contractor-in-charge" more control of the project and spending is kept in the client's own hands. Naturally, if the project is huge, then, in that case, i would welcome the opportunity to work as a collaborator, trainer, consultant, etc...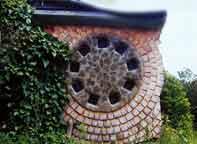 I have lived in and visited many places and foreign lands. Maine is one of the few places which i found, with freedom in the sense of building one's own home, (within reason). Freedom in the sense of finding a living while keeping a personal, artistic edge. Freedom on the pristine edge of technological urbanity. Freedom to drink pure, unpolluted groundwater (as yet not contaminated by pharmaceuticals). I think it sad that so many places restrict the freedom of building artistically (within reason). Thanks to all who preserve these freedoms.

Loving American Freedom In Maine. Heartfelt thanks to all brave men and women who preserve bridges to freedom.