Above: Pictures from Japan were used to model the arch in an engineering software, below.
Next: an actual fabric structure is built: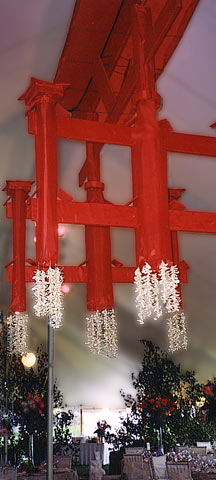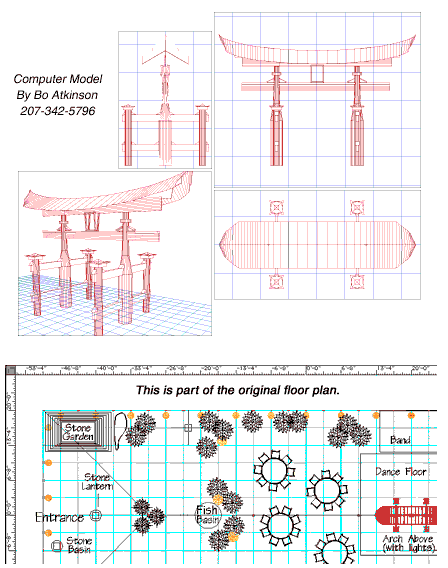 Below: A rendering was computer generated from the modeled using formz (rendered below in the 1999 software version).
Click here to see more pictures of the actual east- west celebration.
Here are other examples of some of my on site installation art work : a misty woodland celebration __and__

a millennial celebration .
See Bo's tent design and construction.
I am available for designing, modeling, building and consultation. My strengths are many years experience with hands on construction contracting, comprehensive consulting and intensive use of formZ software. Call 207-342-5796 (Maine, USA, EST).
Comments are appreciated: Email: boa1@pivot.net - - - Thanks
See Bo's index page.
Other, event/ trade show design work.
Click here to see a list of Bo's non profit work.
Postal : Bo Atkinson, RR1 Box 2079, Freedom , ME 04941 USA

To build a symbol hire a sculptor
.