Laminated kitchen counter i built for a client in a plywood dome in 1972 ? The shelving above the counter leans ionto the dome and assists access to the higher shelves. I became interested in laminating while boat building in 1970. I liked carpentry very much, but living in Maine and learning about the generally unsustainable consumption of the woods eventually influenced me towards concrete. Besides structural design can really flow much more with concrete. My ferrocement kitchen photo follows, (built in 1978).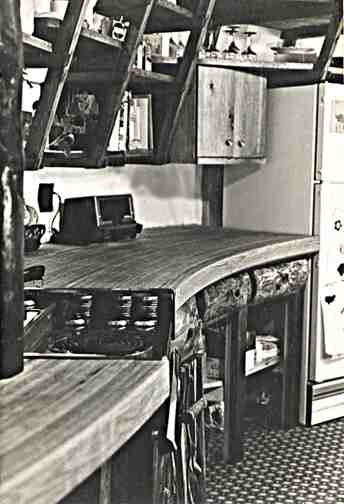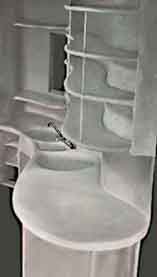 Below: a laminated bench for a greenhouse. This was partly covered with latex modified cement. The upper surface was thickly painted with urethane resin. And wet flower pots have rested on it for many years. The lower section allows access higher up the adjacent wall, while at the same time affording a very compact, space saving mid room "skylight" to a room downstairs. I plan to diagram this in 1999. Stay tuned.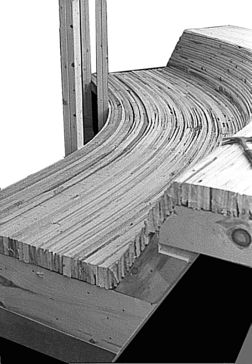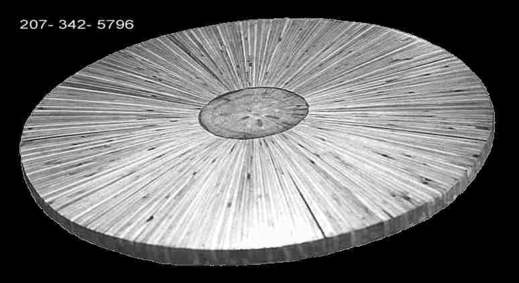 Table inspired by a winter shingling roofs. Made from actual cedar shingles.
To build a symbol, hire a sculptor.

"Teddy Chair" and other nice stone pieces, (can be made hollow for shipping). Or see some freeform sculptural building ideas of mine.

Megalithic Masks: 5 ft h X 3.5 ft w : $600 ; 7 ft h X 5 ft w : $1500. See giant stone mask .

See examples of fossiliferous color & texture for these or sculptures of your specifications.

See other works: "more Concrete Metaphors "


Note: These pages are placed in the public domain and are furnished "as is". The author assumes no responsibility for the use or misuse of the concepts in this series. All pertaining laws of life should be satisfied, in building or testing my concepts or descriptions, as are posted on my linked pages.