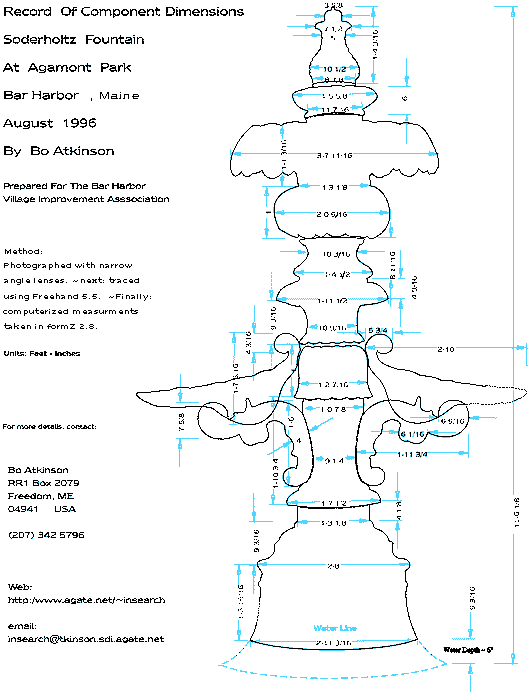 Above: Art Restoration Records

Below: Skate Bowl Visualization
Hire Bo for freelance achitectural modeling. See model examples page.
I have over three decades of practice work experience in diverse fields and a new flare for computer accurate, 3d design work. Let me help you realize your project in design, whether for business presentation papers or for work plans.High quality prints, and plans of all kinds are available at competitive prices. Email me for a quote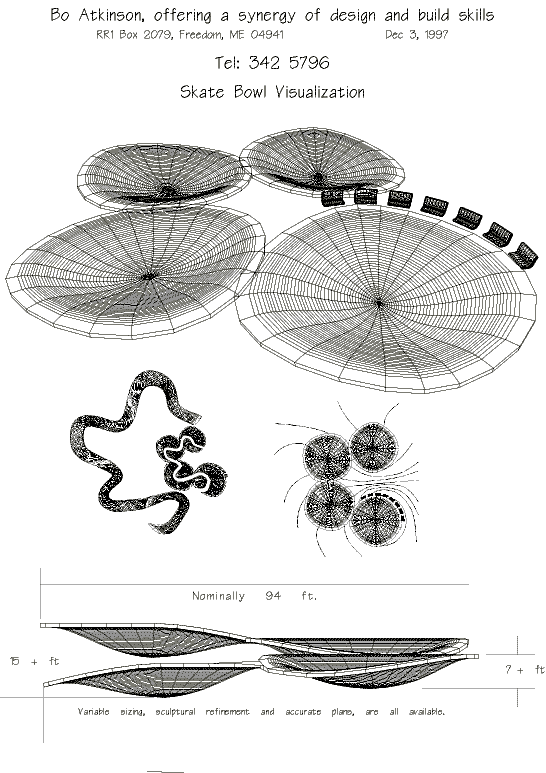 Above: Skate Bowl Visualization

Below: Skate Pyramid
On short notice i produced 8" X 10" presentation papers for a contractor and his client. Cost was only $10.00 each for 2 models. I have mastered many building skills and can produce your presentation papers at rock bottom prices. Call or Email me for a quote.

See another style : CAD sculpture mapping. ( 35 K gif ).

Ask for higher resolution pictures:
Note: These pages are placed in the public domain and are furnished "as is". The author assumes no responsibility for the use or misuse of the concepts in this series. All authorities should be satisfied first, as might be required, by relevant laws, before any building proceeds.
Searching Synergy ....

.... Free Exchange of Ideas
Enersearch was incorporated in 1980 but never materialized financially. A synergy of concepts were developed and are reflected in the pages of this series. The synergy continues as a single handed effort of Bo Atkinson, in Maine, USA.

Email comments welcome ~~~~~~~ boa1@pivot.net

Tel : 207 342 5796 . . . (Maine)