A postcard by Ed Elvidge.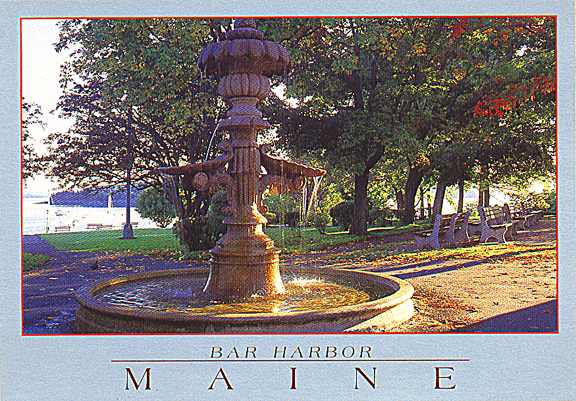 Comprehensive reconstruction of the fountain at Agmont Park, Bar Harbor, Maine. Fountain was sculpted by Eric Soderholtz during Bar Harbor's" Golden Era"
Bo Atkinson was contracted by The Bar Harbor Village Improvement Association to do the restoration work.

Restoration was reported in the Ellsworth American.