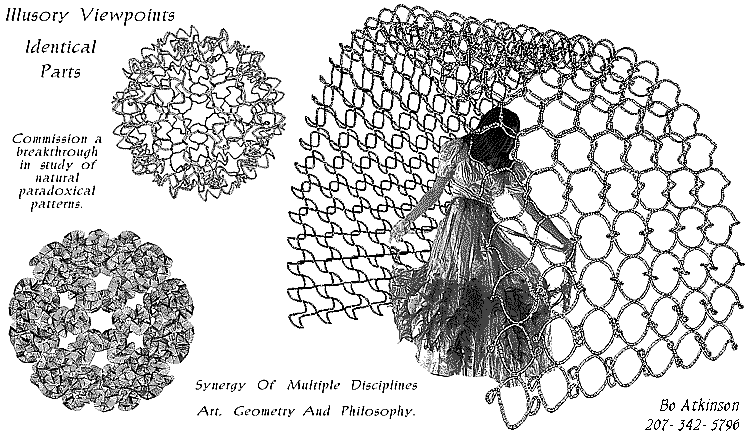 ---
These are actually buildable structures, however two meshes below are very wide angle "photos".
---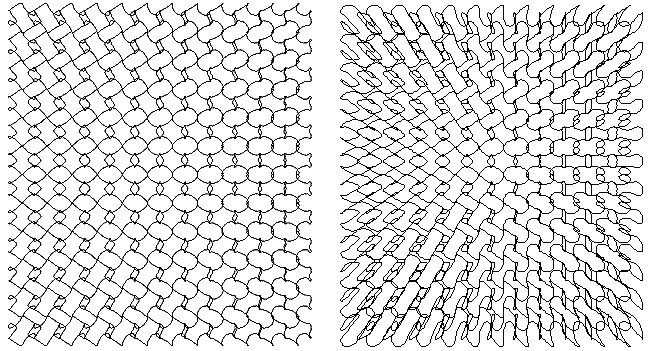 Left : CAD- wide angle lens is used...............Right : extreme fish- eye lens used.


---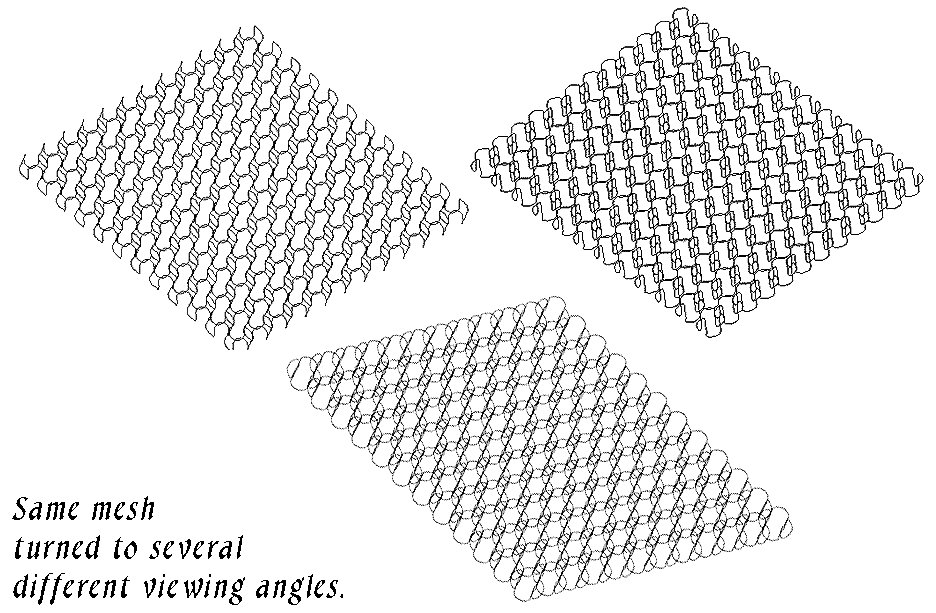 Same mesh twirled around.... Axonemetric view, this means no perpective at all , (similar to telescopic view).

See some CAD sketches using curvaceous meshes.
Note: These pages are placed in the public domain and are furnished "as is". The author assumes no responsibility for the use or misuse of the concepts in this series. All pertaining laws should be satisfied, in duplicating or testing my concepts or descriptions, as are posted on my linked pages.
Searching Synergy ....

.... Free Exchange of Ideas
Enersearch was incorporated in 1980 but never materialized financially. A synergy of concepts were developed and are reflected in the pages of this series. The synergy continues as a single handed effort of Bo Atkinson, in Maine, USA.

Email comments welcome ~~~~~~~ boa1@pivot.net

Tel : 207 342 5796 . . . (Maine)