Bo Atkinson And Alda Stich With Gaia The Turtle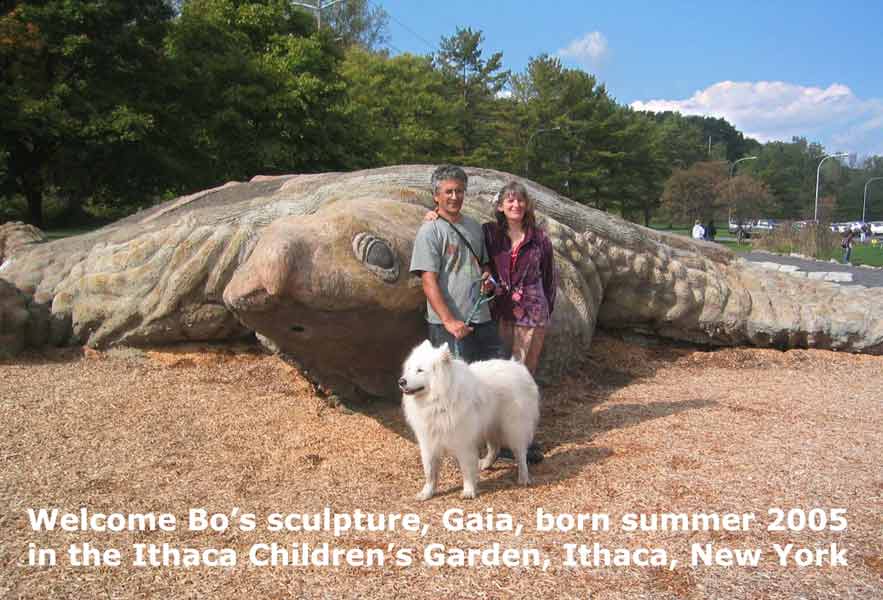 ACI 2005 Gold Award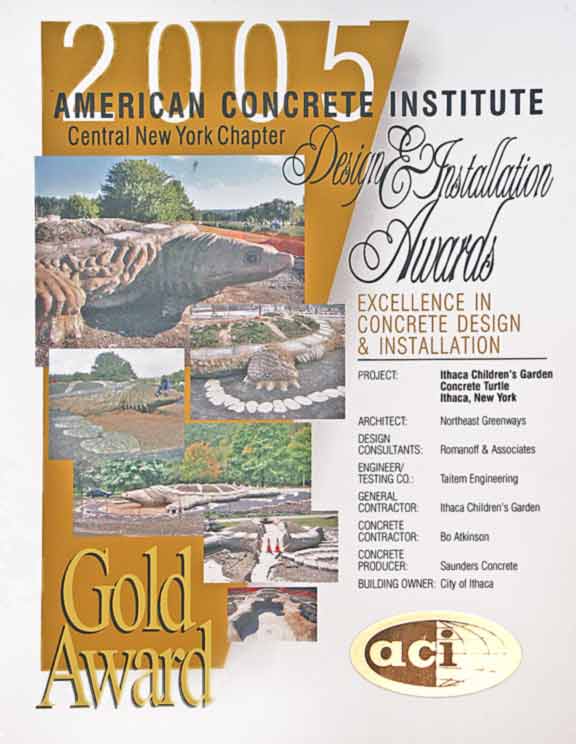 Below: Serenely Frisky Gaia With First Covering of Snow
What a wonderful place to ponder new ideas.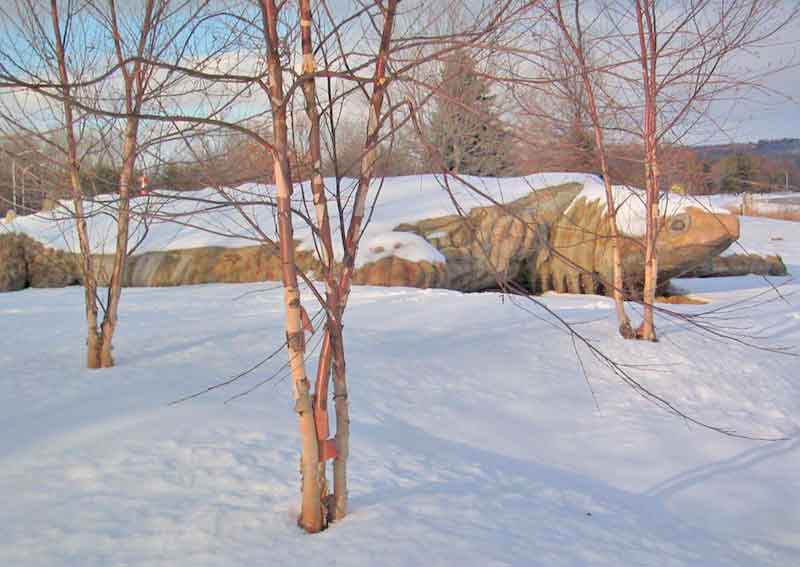 Photo 1 & 3 by Harriet Becker
Visit Cayuga Waterfront Trail Website _____http://www.cayugawaterfronttrail.com/
Note: These pages are placed in the public domain and are furnished "as is". The author assumes no responsibility for the use or misuse of the concepts in this series. All pertaining laws of life should be satisfied, in building or testing my concepts or descriptions, as are posted on my linked pages.