2001 Concepts for integrating large tents with permanent concrete base structures.
Base structure would be designed for open air uses as well as with a rented tent covering.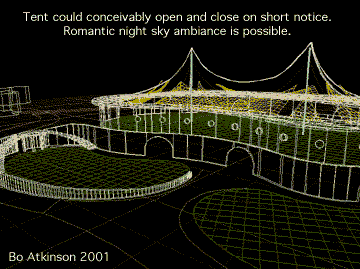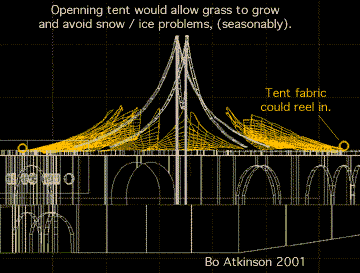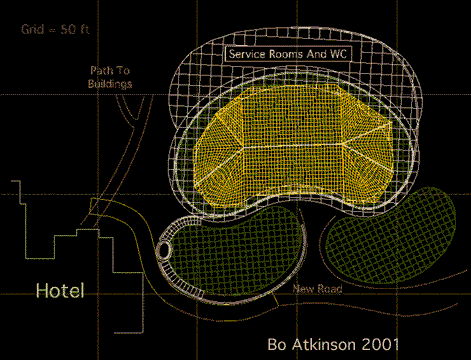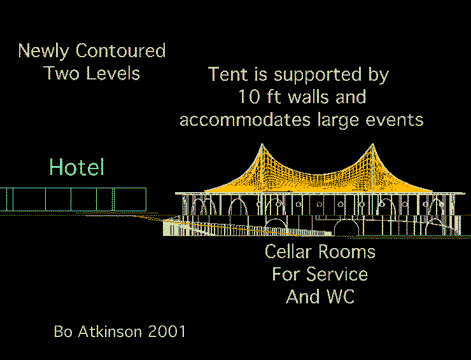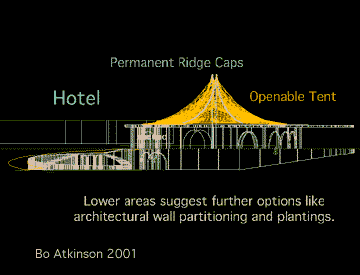 I am available for visualization and design work.
Please check out my links below....
Bo's Bird Tent at Kingdom Falls.
More of Bo's curvilinear ideas rendered with powerful software.
More of Bo's ideas for trade show structures.
Bo's architectural concepts and consrtruction projects.
Bo's installation art / celebration services.
Alda's wedding flowers, click here.
http://www.midcoast.com/~bo
---
Direct line to Bo Atkinson 207- 342 5796