This long piece pairs nicely with a slow beverage of your choice.
Welcome flower loving friends to 2017 Alda's Positively Maine
Celebration flowers,
unique diverse, landscapes in small vases. Spring • Summer • Fall

369 North Ridge Montville,
long in advance or by chance 207-342-5796
Phone messages are scanned and promptly returned.
alda@fairpoint.net

above: Setting a path
Alda's small business •Fragrant Gardens• is an
informally grown, vast collection of hardy plants for
cut flowers. Begun in 1971, she has been growing
in these gentle, Freedom, Maine, Montville
mountains, for almost five decades. The North
Ridge Road is a living cathedral with superb atavistic
beauty.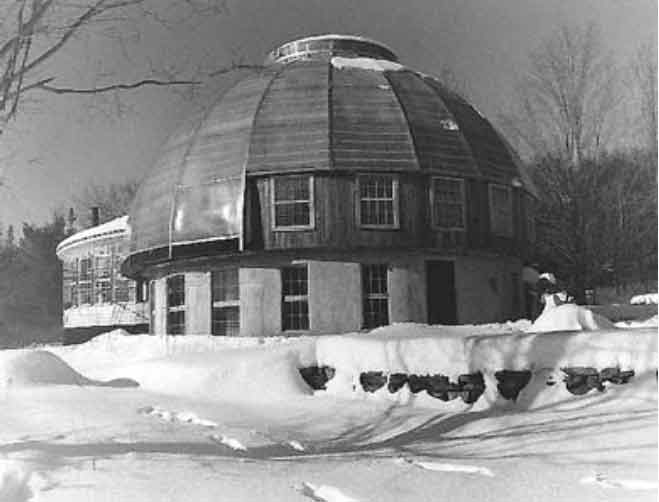 In 1980 Bo Atkinson built our
first translucent dome above an old 1860's home-
place. The ground floor Flower Kitchen, is
ferrocement built. Alda Stich loves growing
flowers with fragrance, year round. The dome is
tended by by USDA "good bugs".
Bo prototyped the attic greenhouse.
Alda tends it with a headset microscope.
Bo Atkinson ferro-concrete: harmoniouspalette.com/MixDesign.html
Bo Atkinson/Ned Lightner https://www.youtube.com/results?
search_query=bo+atkison
www.doneganoptical.com/products/optivisor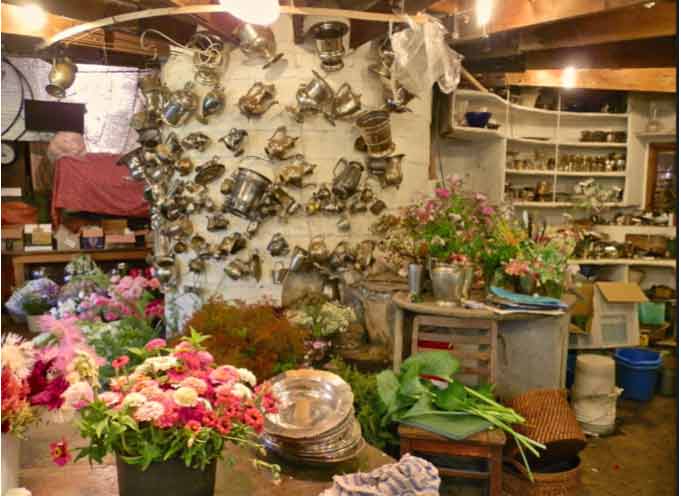 Above: Bo's Flower Kitchen
designed with "what if?"
possibilities~ succulence, curvaceousness,
energy efficiency, practicality and even
harmony. The winter heating core is centered in
the round. The rugged floor has a convenient drain.
369 North Ridge Road, Montville...
is just 2 miles off Route 3, near welcoming
Liberty. Liberty has comfortable restaurants;
two, new, brew pubs; and the best ice cream.
We are twenty miles from not to be missed,
promenade/ bike worthy, flourishing Belfast;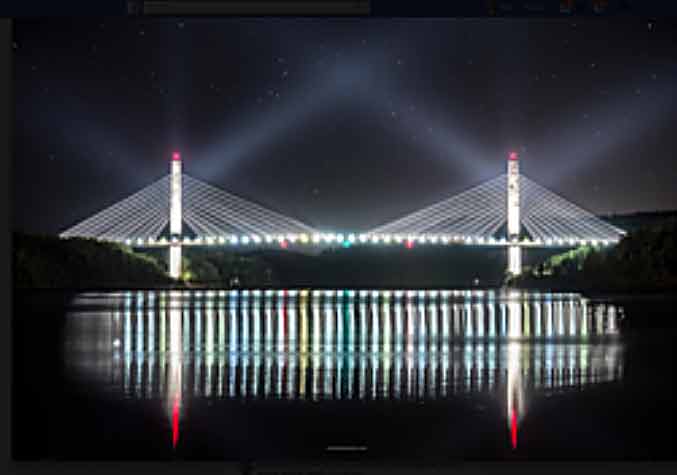 then over the new Penobscot River Narrows
Bridge... to historic, and history in the making,
Bucksport;
http://fortknox.maineguide.com/
on the way to Acadia National Park, with very
different, impeccably designed and maintained,
beautiful types of gardens. (Alda's specially
guided tours could be arranged.)
The Firs of Maine, Washington, Maine, just south of Liberty.
Rustic and fabulous, low-key
ambiance. www.thefirsofmaine.com/
Above: Our antique, classic, 1987, 4x4 van,
with it's double layer of flower transport shelving,
and Porsche engine, still climbs these mountains with zest.

My serenely radiant, beautiful Maine Bride wore
a fragrant, blue flowered rosemary, floral
crown/halo. She carried a peak of perfection
bouquet of diverse, colorful, best of day
flowers which included foxgloves, phlox,
zinnias, asters, monk's hood, ferns, Doublini
and a new type cardinal flower from Fernwood
Nursery, down the North Ridge road.
www.fernwoodnursery.com/
Above: Ziggy also wore a scented collar of fresh rosemary
dotted with local, Johnny's Seeds, fine, Doublini white lisianthus.
This perfect, miniature, rose like flower is
meticulously tricky to raise, but splendid for so many uses.
http://www.johnnyseeds.com/
The lake side ceremony was held under the groom's
free standing, birch arbor decorated with the first
cutting of aromatic, delicate, cascading hop blossoms.
The Bridesmaids wore assorted color gowns and
carried ethereal, white, best of day bouquets~
sweet peas, Queen Anne's lace, orlaya, scabiosa perfecta
alba, dahlias, Doublini, astilbe,
veronica and ferns.
The large baskets of lush, all white summer
flowers were filled with lilies, larkspur,
delphiniums, phlox, hydrangea and hosta. After
the ceremony,
one was moved near the old glass window with
designated, guest seating~
and the other near the vintage Airstream for drinks and oysters.
Wait staff passed trays with hors d'oeuvre.
https://stonecovecatering.com/
For life's celebrations ~in case of inclement
weather~ there is nothing quite like the mint,
antique barn of The Firs.
Elizbeth Radliff's Birch Stoneware vases were
filled with best of day, assorted colors and
Summer fragrances.
www.oaktreepottery.com/
Made in the heart of Maine, remembrance vases for
the guests to take home.
The Bride's and Groom's special chairs were
decorated with ivy, roses, dahlias, celosia and of course hop vines.
Mom's carrot Wedding cake was lightly frosted
and adorned with tiny crab apples, hydrangea,
dahlias, pink snowberries and blueberries. There is a vast
mountain valley, not too far away, filled with
wild crab apples of every size, color and shape.
Coordinator Brigid Amendo www.landfalldesigns.com/
Photographer Jill Hoyle https://www.jillhoyle.com/
Simply Blush Ombré, late July, Summer,
The Summit, Point Lookout, Northport, Maine
A large, fragrant, asymmetrical, arbor
arrangement in pinks, whites and ivories.
http://visitpointlookout.com/
When arbor flower boxes were removed,
a last minute solution to browned grass~
jumbo hosta leaves scattered with rose and
peony petals. Rare, chancy, summer blooming peonies
are from here and Vermont.
Semi-circular, Intimate Seating.
The near view is of the magnificent, historic,
Penobscot Bay and Islesboro.
On the far side of the Bay, continuing down east,
are the towns of Penobscot, Orland, Castine,
Brooklin, Blue Hill, Deer Isle, Stonington, and
Mount Desert Island.
Re purposed and Reused
After the ceremony, the silver, chair-end vases
were moved to the
entrance foyer and water view room
adjacent to the antique, carved, wooden bar.

Wonderfully scented pink summer lilacs,
peonies, roses, rose geraniums and
candelabra primroses were set in
wind stable containers
for cocktails on the deck.
Later that night, I returned
to wrap the flowers for the guests.
All of my vases are loaned gratis.
(Sometimes the return happens
the follow day.. or to be arranged.)
I do enjoy working with your personal vases and supplies.
(Send photos.)
The men wore bachelor buttons, ferns and white
Scottish heather for good luck.
Blush ombré bouquets and iced, French champagne
were waiting for the ladies.
My serenely radiant, beautiful Bride and her
bridesmaids carried quintessential, summer
breezy, dazzling, fragrant bouquets of sweet
peas, soapwort (Saponaria officinalis), peonies,
clematis, roses, astilbe and veronica.
The fine flower girl
wore a fresh, floral crown/halo
of pink and white
fragrant stock florets,
roses, and astilbe.
For the seating card table, admired by all,
a tall, summer topiary of fresh fragrant sweat peas,
hydrangea, peonies and roses. The center was fresh moss
surrounding a tall, glass column.
A small nosegay of rose thistles, Doublini, peonies,
roses and baby's breath
were tucked into a vintage, French lace, lined, trunk
for cards and notes.

A sweetheart table for two was set near the
window view with dancing and dynamic lighting near
the Summit fireplace.
American Audience Audiovisual
https://www.americanaudienceav.com/

The large, 72" tables for ten, had low, pink hydrangea and
peony arrangements with garlic scapes and pink
veronica, extending joy to the edges.
Silver goblets filled with hosta leaves, roses,
and peonies awaited the wonderful selection of
take home pastries and wedding Cake from Steve
Watts, Sweet Sensations, Rockport.
http://www.3dogscafe.com/
To keep the day refreshed and remembered~
essential flowers for both the men's and
ladies' rest rooms.
Alda has enjoyed doing beautifully scented,
celebration flowers on
Maine islands for many, many years.
Fine, six inch, cobalt blue vases, prepared for
the guest rooms, were filled with apple mint,
soapwort, feverfew, forget-me-nots, and rugosa-
like, roses.
True beach rose "rugosas" are bee worthy and thorny
and can't be relied on to
hold their petals.
http://www.innatoceansedge.com/
http://www.hightideinn.com/

Classic pint cream bottles were used as vases on
the long tables for a Maine shore luncheon. They
were wild flower filled with pearly everlasting,
white-topped asters, blue lobelia and bachelor
buttons.
http://lobsterpoundmaine.com/
The for hire boat, Quicksilver, was rapidly
filled with wrapped for travel, sturdy
containers. The
flowers instantly start taking-in the salt-air.
quicksilvermaine.com/
Boat trips are always thrilling in height of season,
active, vacationland, settings. Excellent timing
and smooth sailing are worthy of quiet prayer.
Dazzling, Maine, Bohemian, Elegance
Warm golden orange sunset hour, late October,
Point Lookout Summit, Northport.
A full front arbor cover was made with a granite
grey background of dusty miller, turned autumn
leaves, dancing Chinese lanterns, football mums,
sweet Annie and tall orange marigolds.
The chair-end vases were easily covered with
gray birch bark found abundantly in
the woods. They were filled with yellow
butterfly asclepias, Doublini white, favorite
yellow and orange roses, and tall Queen of the
Prairie seed heads (Filipendula rubra). When
in bloom in late July, the huge pink, cotton-candy like puffs
attract numerous beneficials. Most
tiny flowers do. The Prairie Queen really shines in
Autumn with seed and leaf coloration.

The Groom and groomsmen wore small boutonnieres
of tiny rose hips, orange freesia, maidenhair
ferns, and orange kalanchoe.
Many of these men maintain our Central Maine
Power electrical lines. I am grateful for their
skills, teamwork, and kindness.
Thank you all so much.
The Bride's best man carried a robin's nest
filled with velvet green moss and the special rings.
The Bridesmaids wore granite gray and carried
smaller versions of the Bride's bouquet. They
wore floral crown/halos of fragrant, orange
garden mums with baby's breath which shimmered
with the twilight ocean breezes.


My serenely radiant, beautiful Maine Bride
carried a peak of perfection bouquet
with a ruff of Dusty Miller and ferns;
elegant parsley and fennel flowers; yellow and
orange roses; white scabiosa perfecta alba,
fragrant phlox, bouvardia, freesia, and
Doublini.

Front row center, rocking chair~
In loving memory of those forever present in
heart, who could not be with us today.
Yellowing larch; diverse, wild crab apples;
foxtail ferns; daisy mums; Peruvian lilies;
evergreen ferns; and Mum's favorite ~yellow and
orange roses.
Photo: Kim Chapman https://www.kimchapmanweddings.com/


The fine flower girl and very special, beautiful, baby boy of honor,
rode to the ceremony in a farm wagon
filled with foxtail, autumn turned hydrangeas,
rose hips and fragrant, orange mums.
All of the harmonious natural elements were in
place for most wonderful, fragrant, special
Maine memories.
This large, birch bark basket will be placed in
the Summit foyer watched over by Moose.
It is filled with fragrant dill,
autumn leaves, Queen of the Prairie, mixed mums,
gray Dusty Miller and spiky, lavender blue,
monkshood. Treasured elements are birch bark,
unique seeds, fruits and "fertile" plants.
The flower kitchen ledge is filled with the birch bark covered vases
ready for the large, dining tables.
Antler candelabra's and tiny elfin lights lit a
path through the outstanding, local, Maine moss
head table, twenty-two feet in length.
For the 72", dinner tables, the bark covered vases were
filled with Marigolds, mums, freesia, yarrow,
Queen of the Prairie, and treasured winterberry/wild Maine
holly, fruits. Abundant candlelight filled the
magical room.
DJ Dave Dionne: http://weddings.djsmaine.com/

An evergreen winter/Christmas fern and
beaded, fertile fronds of the Sensitive
Fern, were tucked into each napkin with a special beer key gift.
Fresh ferns in moss with tiny hemlock and alder
cones, simply adorned the Wedding cake.
Historic Frank's Bake Shop, Bangor
http://www.franksbakery.com/

In her below waste hair,
the Bride wore a cascade
of fresh baby's breath
and white Doublini .
Lisa Nichols Salon Belfast www.lisanicholssalon.com/
The guests signed a remembrance painting of a legendary Maine, new
beginning.
The romantic scents of autumn filled
the air~ crocosmia, dahlias, and
dome raised, mums.
True Love Stories Never End




And soon there will be, another tuliped, most
beautiful, Maine Spring.
Memorial Day, The Spruce Point Inn. Boothbay Harbor
https://www.sprucepointinn.com/
Song of Solomon 6:3 I am my beloved's and my
beloved is mine.

My serenely radiant, beautiful Maine Bride and sisters
carried small, dainty, exquisite bouquets.
Hers included pale blue, belladonna delphiniums
and two, small sunflowers.
The Spruce Point Inn's, sunset, Boothbay Harbor, water view deck, is perfect.
Large white baskets of tall, lithesome garden tulips and
freshly picked lilacs marked the aisle with diverse,
finally spring time, happy colors.

As a May baby and fragrant plant collector,
I adore all flowers~ flowering blueberry branches,
very tall tulips,
apple blossoms, candelabra primroses, spicy
azaleas, fragrant poet's narcissus, roses and
lilacs. May babies in northeastern USA
are bound to be flower lovers... just because.
Above: Apple blossomed, bountiful, floral, end of May, Maine beauty.
The containers will be tied to the aisle, chair ends.
Dancing with Grandmom
The fine flower girls wore pearly white, flower crown/halos of
lily of the valley, bluebells, and hardy summer snowflakes,
(Leucojum Gravity Giant). It is great fun introducing fresh
fragrances to little children. One of the finest
is fresh lily of the valley. It grows abundantly
here in these cold mountains. Like most perennials, it has a
short, rare, window of opportunity.
A pair of wedding gifts for the sisters.
Maine Freedom Pearls®, made to size
http://harmoniouspalette.com/AldaFlower-07and08/
AldasRadicalPearls2008.html
Zaela's enchanting, blue hydrangea, peach and pink, large bouquet will be placed on
the seating card table. The tall white beauties around the edges
are the ancient, poet's narcissus. They have an
enchanting scent and enjoy our April, usually, still covered in snow, gardens.
The double white lilacs are Krasavitsa Moskvy, considered
to be one of the most beautiful.
Wendy Caron,coordinator
www.dragonflyweddingcoordinator.com
With the fantastic band in the far corner, the large clear
glass, springtime, round vases, were set on the 72" dinner tables.
Bob Charest Band www.bobcharestmusic.com
They were surrounded by smaller vases filled with
glowing, under-lit, blue, turquoise, and white, sea glass. Abundant spring
tulips, lilacs, and apple blossoms welcomed the
guests. All flowers were reused at the next day, send-off.
A simple ring of petals and flowers encircled
the ceremonial, challah bread.
Celebrations of Life



In memory of those who have passed.
The scarlets are crocosmia; and
the fuzzy white is Old Man's Beard (Chionanthus
virginicus); the favorite, four "petaled" white, is Kousa Japanese Dogwood.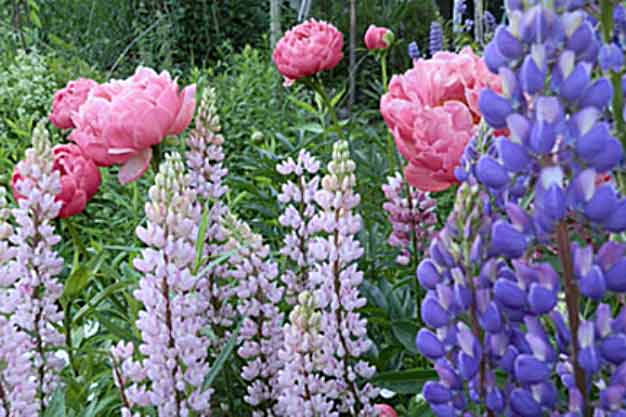 above: Alda's Fragrant Gardens~ Coral Charm Peonies and Lupines
Alda's Maine Fragrant Celebration Flowers 2017-2016-2015
Flowers Full Service or U Pick Up Here.
Unique diverse, landscapes in small vases.
Humbly exquisite ~ tastefully natural
Spring • Summer • Fall
369 North Ridge Montville,
long in advance or by chance 207-342-5796
Phone messages are scanned and promptly returned. alda@fairpoint.net
Payments by personal checks, cash, or PayPal

Directions to Alda's Flowers Full Service or U Pick Up Here
HarmoniousPalette
369 North Ridge Road Montville, Maine 04941
®




tag: Alda Maine-florist tag: Alda Maine wedding-planner
tag:Alda Maine best-Maine-celebrations
tag: Alda's Maine fresh-wedding-flowers
tag: Alda's Maine bridal-wedding-flowers
tag: Alda's Maine-destination-wedding-celebrations
tag: Alda's Maine wedding-flower-bouquets
tag: Alda's Maine wedding-flower-pictures
tag:Alda's Maine wedding-flower-ideas
tag: Alda's Maine white-wedding-flowers
tag: Alda's Maine-wedding flowers
#Alda Maine blue wedding flowers #Alda Maine pink wedding flowers
#Alda Maine purple wedding flowers,
#Alda Maine wedding flowers #Alda Maine red wedding flowers
#Alda Maine orange wedding flowers
#Alda Maine Bohemian wedding flowers
#Alda Maine wedding flower arrangements
#Aldas Maine green wedding flowers #Alda Maine calla wedding flowers
#Alda Maine wedding flowers roses #Aldas Maine wedding flowers bride,
#Alda Maine May wedding flowers #Alda Maine June wedding flowers
#Alda Maine July wedding flowers #Alda Maine August wedding flowers
#Alda Maine September wedding flowers #Maine October Wedding flowers
#Alda Maine November wedding flowers #Alda Maine boutonnieres
#Alda Maine floral crowns #Alda Maine floral halos
#Alda Maine Summer wedding flowers #Alda Maine wedding flowers Acadia
#Alda Maine Wedding flowers Bar Harbor
#Alda Maine wedding flowers Penobscot Bay
#Alda Maine wedding flowers northeast harbor
#Alda Maine wedding flowers florist
#Alda Maine remembrance funeral wake flowers
#Alda Maine coast wedding celebration flowers
#Alda Maine cocktail flowers #Alda Maine flower girls
#Alda Maine bridesmaids bouquets
#Alda Maine wedding pet floral dog collars
#Alda Maine Spruce Point Inn flowers
#Alda Maine Point Lookout flowers #Alda Maine Asticou flowers
#Alda Maine flowers the firs #Bo Atkinson Maine ferro concrete
#Bo Atkinson Maine flower kitchen #Alda Maine business design
#Alda Maine landscape architecture
#Alda Maine landscape architect
#Alda Maine Mount Desert Island Garden Tours
#Alda Maine Freedom Pearls,
AAA, highest quality baroque, sized to order.